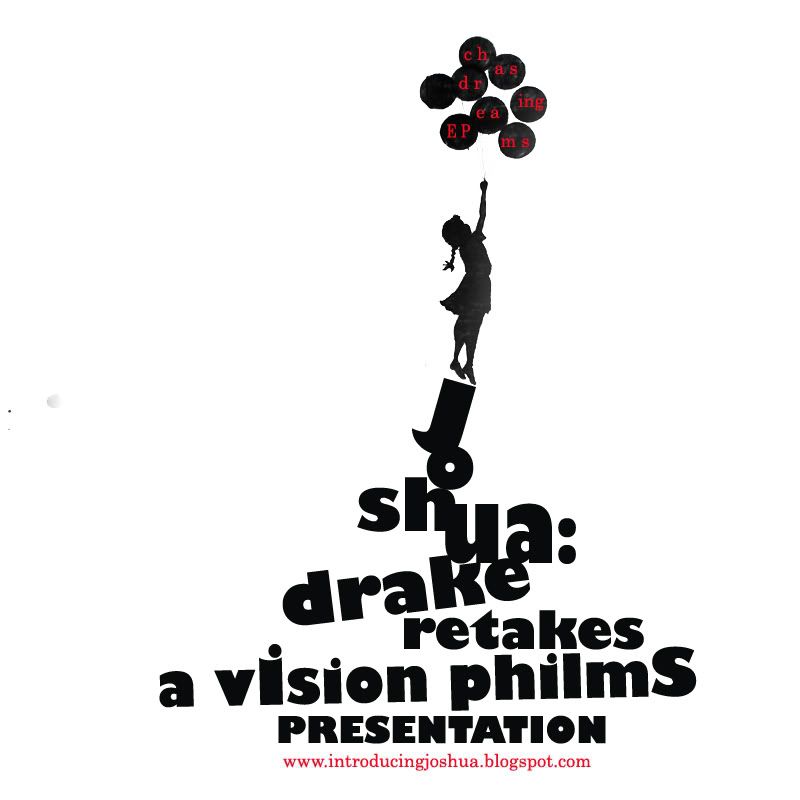 I try my best to find music to inspire me and of recent I have been inspired by Canadian Rapper
Drake
. His music is so well thought out and it has inspired me to approach music in a whole different way. One of the tracks is "Unstoppable" by Drake off of the So Far Gone Mixtape.
I shot this to
Carlton Mackey
and he loved it. He conceptualized the video this DOPE remaster of the So Far Gone Album Cover!!!
This is just one track and video of "The Retake" sessions of songs I have been doing. There is more to come. Just Wait!
Shout out to Drake and
October's Very Own
!
Enjoy!!!


***Don't Miss THE RETAKE OF THE CALM

Retakes from the award winning Debut Album So Far Gone by Drake Featuring Atlanta's Best New Underground Hip Hop Artist - JOSHUA.
*Cover art graphic design remastered by Carlton Mackey.
*Original Video footage from Forever and Successful remixed and chopped by Carlton Mackey for Vision Philms - http://www.visionphilms.blogspot.com
*Retakes of Unstoppable and The Calm from So Far Gone performed by Joshua.
*Girl with Balloon image adapted from the original work of the world famous inspiring graffiti artist Banksy - http://www.banksy.co.uk/