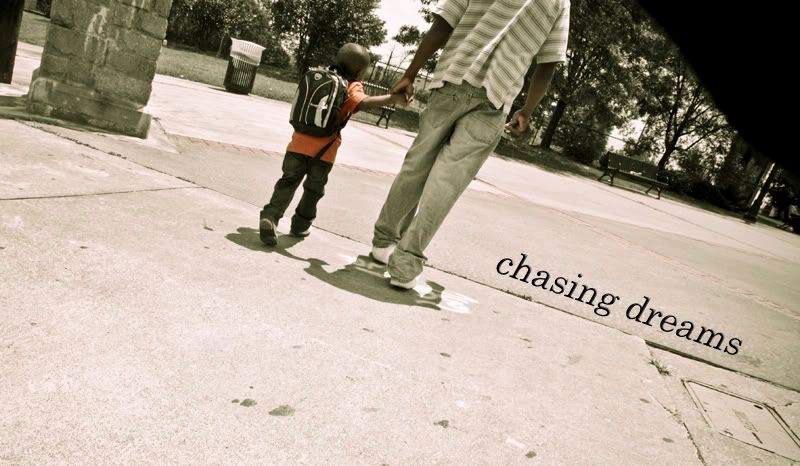 It feels great to get a chance to speak on My title track "
CHASING DREAMS
" for the CHASING DREAMS EP that I am cooking up. It will be coming out real soon!!!
For those who were tuned into WMRE with host DJ BLK Orpheus, the album was slated to come out this month. It's, unfortunately, been pushed back to a later date. I will keep every one informed when it is coming out. I apologize for that.
I am really excited to share this track though. First I put my heart into this track. I do all of them, but this one is special because I produced the track, wrote the lyrics, mixed and mastered, and arranged everything. It's not a Kanye West Beat or Timberland, but this song is the epitome of what I mean when I say Chasing Dreams. If by any crazy chance you have any problems listening to the track in the player at the top left of this page, you can download
CHASING DREAMS
right here. Enjoy!!!