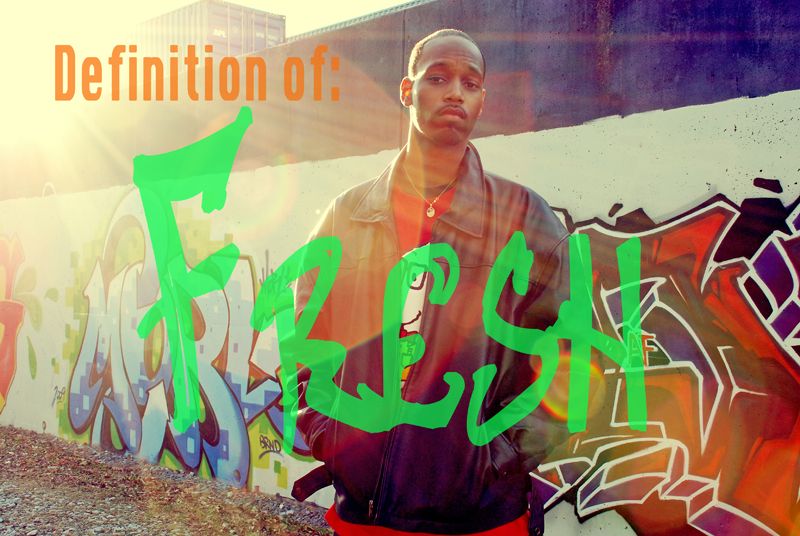 A Photo Shoot with LONI SCHICK
Well where do I start...
We had a FRESH start Friday, March 5th. We started the day out going to the Barber Shop. I feel like it's nothing FRESHER than getting a haircut. When we arrived at the Barber Shop I was wondering how was this going to pan out. You know how the barber shop can be!
It was all love. The guys at the shop just kept working. They acted like Loni wasn't even there. The conversation was very light but I believe it was out of respect for Loni.
After that, we headed down the road to go to our next location. While at the light, we noticed a laundry mat and swooped in. Loni's vision consisted of the Laundry mat because to her that is the Definition Of FRESH. FRESH LAUNDRY!!!!! I feel the same way. It's nothing like washing dirty clothes and then drying them and having something FRESH to wear. Step your fabric softener game up!!!! LOL!!!
Across the street was a Kroger. The idea for the next phase of the shoot was "fresh produce". This wasn't the location we were going for, but God is Good and this ended up being one greatest parts of the shoot. While in the grocery store Loni and I basically took over the produce area. Without a care in the world, we continued to shoot while the people continued to shop -glancing every once in a while. It was amazing we even got shots of me and the employee that was working on fruit. Shout out to buddy on bananas that day.
After leaving there with a tasty snack we headed back on down the road to our next location. But in life things don't go the way you plan them all the time. While driving Carlton saw an old school car. He made a U-turn and parked the car. We got out and start shooting in front of an old Falcon. What's more FRESH than an old school car...and to make it better I had on a leather jacket. You know I was feeling real James Deanish. LOL!!
While rolling thru East Atlanta my home I couldn't help but think that this was what dreams are made of. This is what it is all about. The Beginnings!!!! Sorry for drifting off.
After cruising thru East Atlanta we ended up on the west side of Atlanta to the next location -the cleaners. This was an interesting shoot because while in the cleaners Loni was shooting and they were getting antsy asking, "what is she doing? what is she doing?" Carlton just calmly told them that I was 'famous' and Loni was doing a photo shoot for me. We gave them cards and they were flipping out treating us like Jay-Z. It got to the point where one of the employees offered to take the clothes to the car!! Where they do that at? LOL!!! We left the cleaners and I just kept thinking that this is the best thing to happen to me. I felt alive, so vibrant, so blessed!!! We ended the shoot off of Boulevard very close to 4th Ward!! It was this amazing building with these amazing tags, maybe the most slickest and cleanest tags in Atlanta. That shoot ended up with me posted up on the tags showing off a brand new pair of Retro 6 Jordans!!! To me that's FRESH!!!! A FRESH pair of shoes to make your outfit complete. I love the smell of new shoes FRESH out the box!!! I truly believe we put on that day. I leave you with this because everyone is different. Anything that you feel is unique or different to you. That is FRESH!!!! You being yourself is FRESH!!!! Fall in love with the evolution of your individuality. That's FRESH!!!!
Peep the trailer and be on the lookout for THE DEFINITION OF FRESH -
Concept and Photography by:
Loni Schick
Hip Hop by:
Joshua Watkins
Video by:
Carlton Mackey
WE ARE THE DEFINITION OF FRESH
Read
Loni
and
Carlton
's Take on the Day!


Exclusive Track, Photo Gallery, and Video based on the concept by Loni Schick Available for FREE DOWNLOAD on March 18, 2010!!!